Our Amenities
Little Creek RV Park is ideal for visitors seeking for a place to stay in Alto, NM, whether you're here to take in the spectacular scenery or passing through on your way to somewhere new. More than just another of the numerous RV parks in Alto, NM, we want to be your home away from home by providing luxury facilities and a well-kept park that will make your stay with us a highlight of your vacation!
We take reservations on a nightly, weekly, monthly, and seasonal basis, providing you the freedom to plan your own route with confidence. Our campers frequently return because they like the amenities, climate, scenery, and camaraderie at Little Creek RV Park!
Here's a list of all the other facilities we offer:
Fenced pet exercise
Free Wi-Fi
Laundry facility
Patio area
Security light
Full hookups with 30/50 amp service
Full Hookups (Electric, Water, and Sewer)
Restrooms with private showers
Rod building lessons.
Large meeting room
Recreation Room
Spacious Sites
Beautiful Views
Fly tying lessons
Gated entrance
Group and Club Accommodations
Our 50-acre RV campsite in Alto, NM, is ideal for your next group outing or RV club meeting! We frequently welcome camper groups of 10 or more people who want to spend time dining, cooking, and socializing on our beautiful grounds. We also assist your events with a big meeting/recreation space that is free of charge to all attendees. Contact us immediately with any group bookings or queries you may have.
Our Location
Unlike other RV campgrounds in Alto, NM that offer only close quarters and jammed lots, our park is one of the largest sites in the area! We've got a sprawling 50-acres and have sectioned them accordingly to ensure you've got room to live comfortably while you're with us.
We're also centrally located just three miles from Ruidoso city limits, a mountain village that has a walking area downtown with restaurants and galleries. The park itself is not downtown, but in a quieter mountain meadow setting where deer, elk and turkeys roam. A herd of deer lives in the area, while the elk usually come down to the creek at night to get water. It's truly a picturesque setting that's sure to bring you relaxation and euphoria.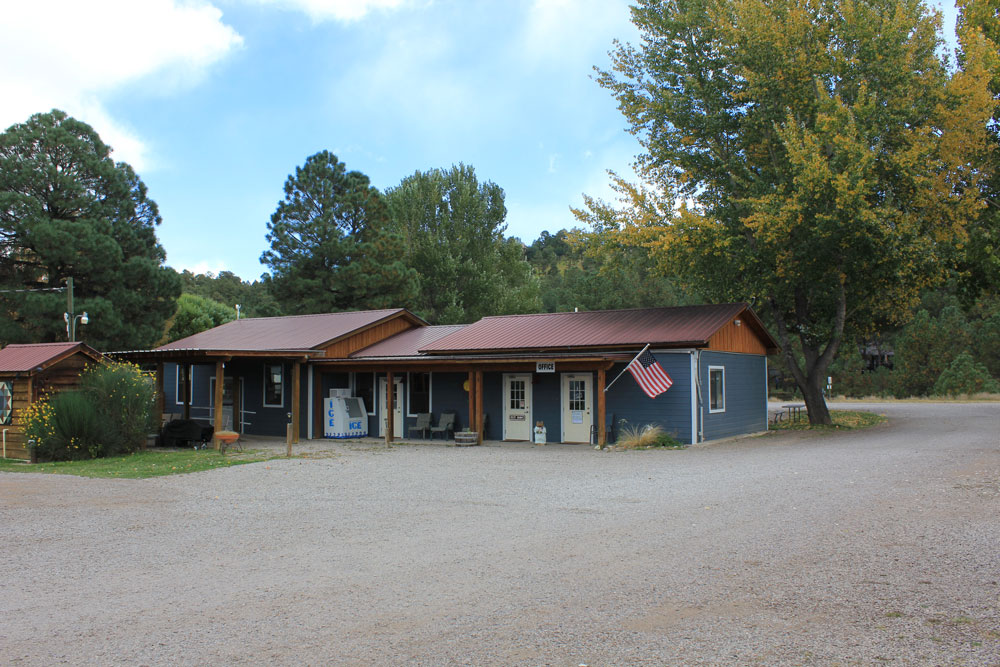 Schedule Your Stay
Little Creek RV Park looks forward to your stay. You can make a reservation today, or contact us for further information. We look forward to hearing from you!