Little Creek RV Park
---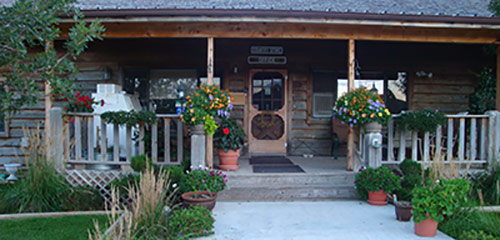 Little Creek RV Park is a 12-acre luxury RV camping site near Ruidoso, NM. Standing 7,300 feet above sea level, our quiet, well-maintained RV park is located near the scenic Sacramento Mountains National Forest, just minutes from a bevy of exciting activities! We welcome nightly, weekly, monthly and seasonal guests, as well as groups and RV clubs!
Your Luxury RV Park in Ruidoso, NM
When you're looking for a place to pull up, hook up and spend a day or two, make sure you're driving past other RV parks in Ruidoso, NM and instead, setting your eyes on a spot at Little Creek RV Park! Whether only for a night or for several months at a time, a stay at Little Creek RV Park is certainly worth your time and money. We offer our lodgers the very best when it comes to amenities, scenery, location and more, to ensure you're having an amazing experience for no matter how long you're with us. In fact, Big Rigs Best Bet Campground Directory has been recommending our park for more than a decade, as the only RV park up to their standards! Come and see for yourself why our lodgers keep coming back year after year and why our camper slots fill up fast throughout the year!
What makes our RV park in Ruidoso, NM so appealing is more than just what we have to offer travelers in the way of features and amenities. Our location is one of the best in the state when it comes to natural beauty, while not being too far from the fun and excitement of civilization. Spend a day hiking and checking out the sights of the nearby Sacramento Mountains and all of the local fauna, or head on into Ruidoso for a thrilling night at the casino or a day at the races—it's all possible from our centrally-located campground. Whatever your fancy, you'll find it here. We encourage you to reserve your spot today and pack your RV for a lengthy trip, because once you get here, you're not going to want to leave!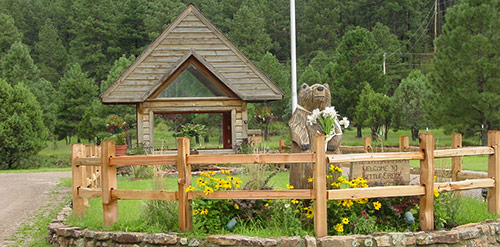 Our park spans 12-acres near the beautiful Sacramento Mountains National Forest!
We're members of the Ruidoso Chamber of Commerce.
We have 64 wide-level sites available for your convenience.
Our staff and management personnel are intimately familiar with RVs and RV lifestyle.
We've been continually recommended by Big Rigs Best Bet Campground Directory for over a decade!
---
Make a Reservation Today!
If you're looking for a home away from home as you tour scenic New Mexico, make an appointment at Little Creek RV Park today. We'll leave a space open for you!
Areas Served
Providing exceptional RV Campgrounds and more, to RV Travelers from the following areas:
Lincoln
Otero
Chaves
Torrance
Bernalillo
Valencia
Socorro Counties